VU-ISIS Research on Traffic Featured in Movie hosted by Radiolab's Jad Abumrad
Research performed by the teams of Dan Work and Jonathan Sprinkle are featured in a new video series produced by Vanderbilt University called Quantum Potential. The roughly 6 minute movie (available on YouTube here) describes the Vanderbilt team's efforts in the collaborative CIRCLES project that culminated in Nashville in November 2022.
Hosted by Radiolab founder and Vanderbilt faculty member Jad Abumrad, Quantum Potential is a collection of wild but precise portraits of the scholars, scientists and students at Vanderbilt who are finding new ways to understand the world—and through understanding, change it. Quantum Potential is a behind-the-scenes peek at who they are, how they think and, ultimately, how they come to reveal something that improves the human experience.
Two videos were premiered at the Belcourt Theater on October 11, 2023. As part of the premiere, Work and Sprinkle were interviewed on stage by Abumrad, along with Prof. Audrey Bowden. You can watch their interview as part of the livestream recorded by Vanderbilt.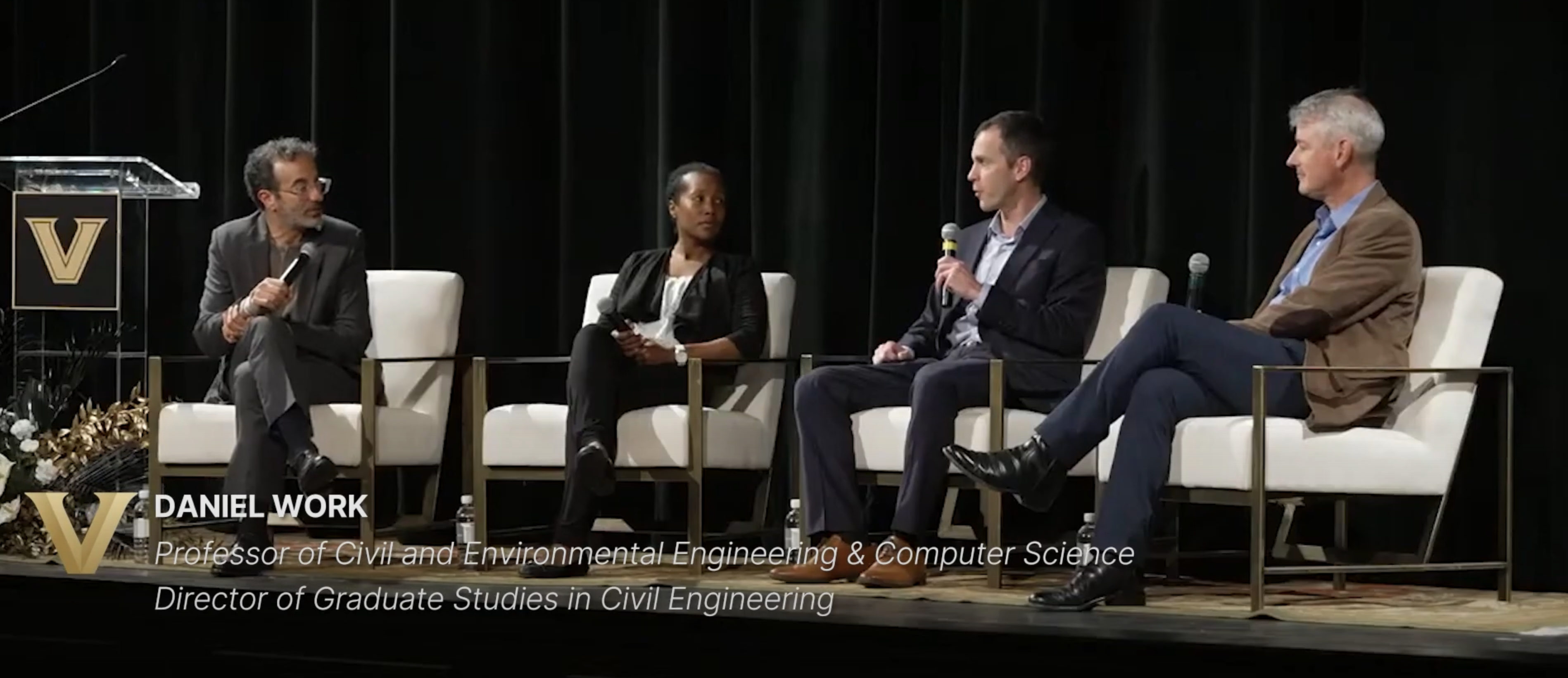 Photo cred: VU Media
Circles team photo cred: J.R. Webb II
 
Check out more via the article by VU Media here.