Jules White
Senior Advisor to the Chancellor for Generative AI in Education and Enterprise Solutions
Associate Professor of Computer Science and Computer Engineering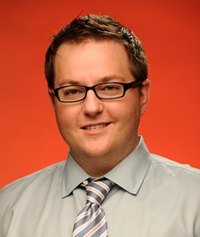 Dr. Jules White is an Associate Professor of Computer Science in the Dept. of Electrical Engi­neering and Computer Science and Senior Advisor to the Chancellor for Generative AI in Education and Enterprise Solutions at Vanderbilt University. He was previously Associate Dean for Strategic Learning Programs at Vanderbilt, a faculty member in Electrical and Computer Engineering at Virginia Tech where he won the Outstanding New Assistant Professor Award. His research has won 5 Best Paper and Best Student Paper Awards. He has also published over 85 papers.
Dr. White's research focuses on securing, opti­mizing, and leverag­ing data from mobile cyber-physical systems. His mobile cyber-physical systems research spans four key focus areas: (1) mobile security and data collection, (2) high-precision mobile augmented reality, (3) mobile device and supporting cloud infrastructure power and configuration optimiza­tion, and (4) applications of mobile cyber-physical systems in multi-disciplinary domains, includ­ing energy-optimized cloud computing, smart grid sys­tems, healthcare/manufacturing security, next-generation construction technologies, and citi­zen science.
Dr. White's research has been licensed and transitioned to industry, where it won an In­novation Award at CES 2013, attended by over 150,000 people, was a finalist for the Technical Achievement at Award at SXSW Interactive, and was a top 3 for mobile in the Accelerator Awards at SXSW 2013. His research is conducted through the Mobile Application computinG, optimizatoN, and secUrity Methods (MAGNUM) Group at Van­derbilt University, which he di­rects.
Through his research efforts in model-driven engineering, Dr. White became the project leader of the Eclipse Foundation's Generic Eclipse Modeling System (GEMS). GEMS is a part of the Ec­lipse Modeling Project that also contains the Eclipse Modeling Frame­work (EMF). GEMS is dis­tributed by over 45 mirrors in North America, Eu­rope, Asia, and South America. The devel­op­ment of GEMS has been supported by industrial part­ners, such as IBM, Lockheed Martin, Ray­theon, and PrismTech.
In collaboration with Lockheed Martin Aeronautics, Dr. White has de­veloped highly scalable particle swarm optimization techniques for optimizing the deployment of software in real-time aeronau­tics platforms to reduce network traffic. Initial results from ap­plying his algo­rithms to a representative aeronautics platform have shown the potential to reduce network traf­fic by over 25% and overall hardware footprint by ~40%. Dr. White has also worked on dep­loy­ment modeling and optimization projects in the automotive and medical im­aging do­mains for Siemens AG. Dr. White's current work on deployment optimization for multi-core processors is supported by the National Science Foundation, Lockheed Martin, and the Air Force Research La­boratories.
Education
Ph.D., Computer Science
Vanderbilt University
M.S.,
Vanderbilt University
B.A.,
Brown University